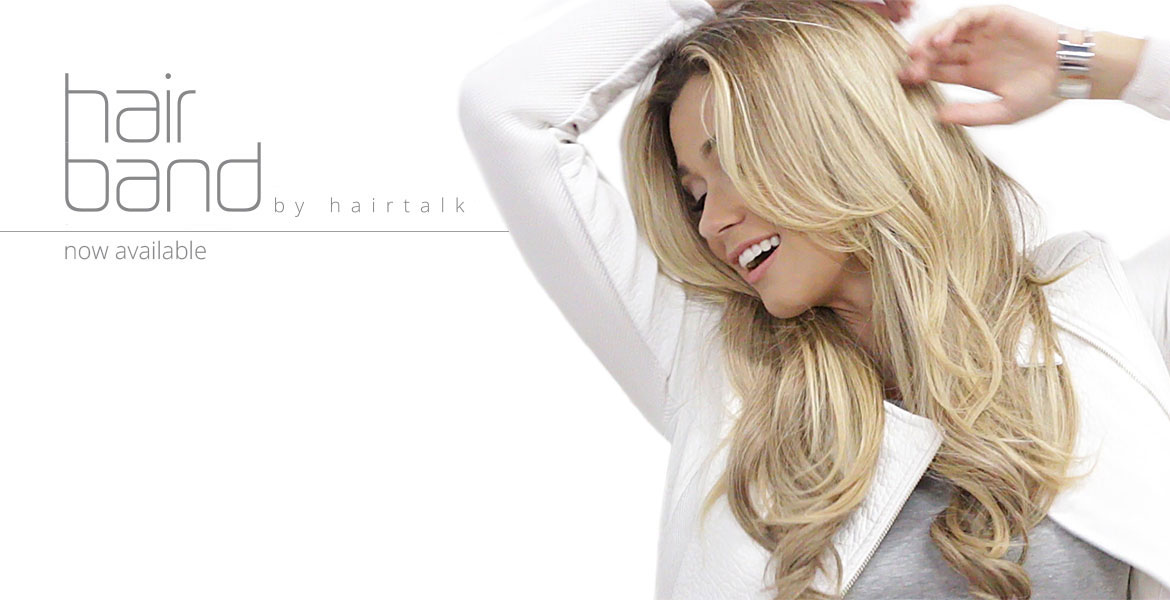 Hairband by hairtalk
The hairband gives your hair volume and maximum length in turn and you can perform a professional hair extension within minutes. Hairband by hairtalk is made of 100% Remi-Echthaar in elaborate handwork. Thanks to our innovative and patented technology, the hairband automatically adapts to every head shape and head size. This guarantees our hairband an incomparable wearing comfort. The hairband is available in 25 cm and 40 cm length. Hairband by hairtalk is now available from your hairtalk UK.
Step by Step Instructions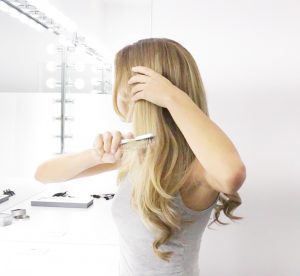 Step 1
Brush your hair and bring it into the desired shape. Then separate your hair to ensure optimal placement of the hairband.
Step 2
Place the hairband on the top head. The hairband should lie about 5 cm away from the hairline. Then let the hairband slip between the ears and the back of the head.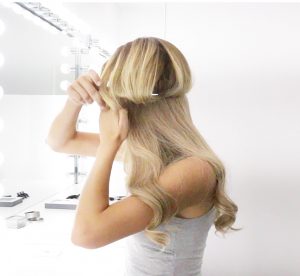 Step 3
Use the pointed end of a toupe brush (e.g. hairtalk mini brush) to gently pull your hair over the hairband.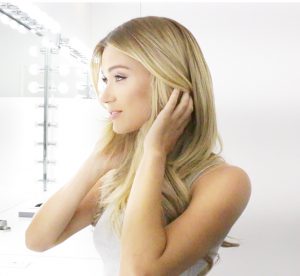 Step 4
Continue this all around until your hair has completely covered the hairband. Then just brush through and you're done.