designed to meet the needs of hair extensions –
hairtalk care
Hair Extensions require special care, which is exactly co-ordinated with the needs of natural hair extensions. A lot of moisture is essential for easy combing, as well as shiny, healthy-looking hair. Extensions need nutrients and a lot of moisture "from the outside", since they are no longer connected to a source of supply from the  inside – since they are cut off from and only taped to the roots. With hairtalk extensions care products, extensions can become soft and silky, stay shiny,  healthy  and easy to manage for a long time.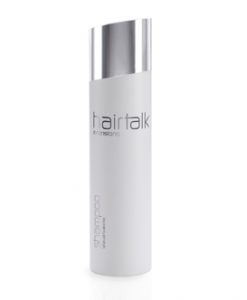 hairtalk Shampoo
hairtalk extensions shampoo has been particularly designed to meet the needs of hair extensions. Conventional shampoos mainly focus on the requirements of the scalp. The hairtalk extensions shampoo, however, is completely designed for  the needs of hair, which in extensions requires tremendous humidity. The concentration of oils and alcohol in our shampoo is particularly small, since – in a higher amount – these materials could dissolve the extensions from the hair.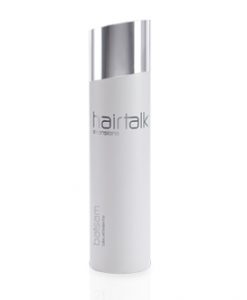 hairtalk Balsam
hairtalk extensions Balsam is worked into the wet hair after washing, so that the hair can deeply absorb the nutrients and moisturizers while drying. Thus the hair is directly and completely supplied and looks shiny, healthy and well-cared for after blow drying (medium heat).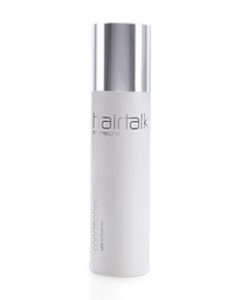 hairtalk Conditioner
hairtalk extensions Conditioner deep treats the hair, supplies essential moisture and repairs breaks and wear in the hair. The structural improvement spray emulsion not only puts a protective coat around the fragile, moisture-hungry extensions, but also covers the natural hair. The hair won't dull, dry out or frizz – it becomes soft, silky, supple, healthy and shiny.
hairtalk Detangler
hairtalk extensions Detangler makes for easy combing of the extensions – even right after washing – thanks to its excellent "untangling" effect.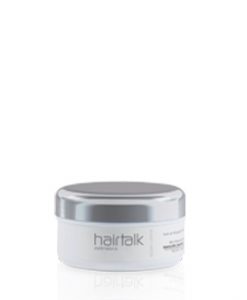 hairtalk Repair Creme
hairtalk extensions Repair Cream as well as the Hair Tips Fluid means an extra portion of care for over-processed tips and split ends. A healthy gloss in the tips is guaranteed with these products.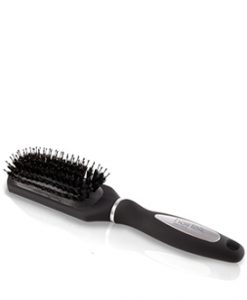 hairtalk Brush
The hairtalk extensions Brush consists of short natural, boar bristles as well as longer plastic bristles. Together, they provide for easy combing of the extensions – without snagging and tearing the connection points.